Overview
Coondapur Education Society: 
Coondapur Education Society was established in 1975, has four institutions to its credit, that imparts quality education to all sections of the society regardless of caste, creed or colour. It has grown from disseminating quality education from the level of Nursery to offering Degree Programs in the heart of the city through its institutions which are as follows ; Dr. B.B. Hegde First Grade College, R.N Shetty P. U. College, V.K.R Acharya Memorial English Medium High School and H.M.M English Medium Nursery and Primary School. The inspirational growth of the society has been possible due to the far sighted vision of the past Presidents, Vice-Presidents, Secretaries and innovative approach as well as dynamic leadership of the present President and Correspondent of Coondapur Education society, Sri. B. M. Sukumar Shetty (M.L.A of Byndoor Constituency) along with the Secretary, Sri Seetharam Nackathaya, Members of the Management and Members of the Governing Council.
Establishment and Leadership : 
Dr. B.B.Hegde First Grade College, Kundapura, affiliated to the Mangalore University, was established in the year 2010 under the aegis of Coondapur Education Society (R.) with a desire to provide quality degree education for building the future generation for a better tomorrow. With the dynamic leadership of the President of the Coondapur Education Society (R), Sri B.M.Sukumar Shetty and the constant support and encouragement of the managing committee and the governing council, the college could carve a niche for itself among the renowned institutions affiliated to the Mangalore University.
Campus and Facilities: 
The campus, located by the side of the Varahi river, spreading over 2.13 acres of land, surrounded by lush greenery gives an experience of great delight. The campus presents an excellent learning atmosphere with an imposing new building, spacious and well furnished classrooms, audio-visual hall, computer science, physics & chemistry laboratories, commerce laboratory, auditorium with a seating capacity of 1500 students, state of the art library , separate recreation rooms for men and women students, modern rest rooms, canteen, free local transport, medical examination, adequate ICT facilities, adequate provision for sports and games with well-laid sports ground, water coolers, shuttle badminton court, CCTV Cameras, numerous forums and associations for all-round development of the students and above all competent and committed faculty.
Academic Ambiance :
Excellent student discipline, ingeniously crafted teaching processes and the presence of mechanisms to provide exposure to the students to wide-range of learning experiences with ample scope for acquiring knowledge and skills and more importantly , an exceptional team of dedicated and committed teachers have created learner-centred inspiring academic ambiance in the college.
    GUIDING SPIRIT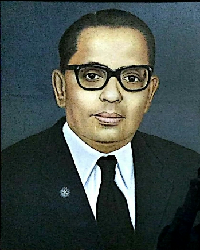 Late Dr.Basruru Bhujanga Hegde
CHIEF BENEFACTOR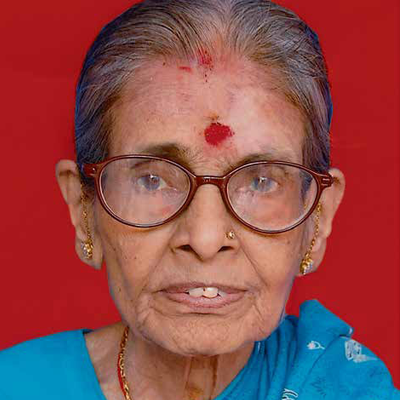 Late Smt. Vishalakshi B. Hegde