Library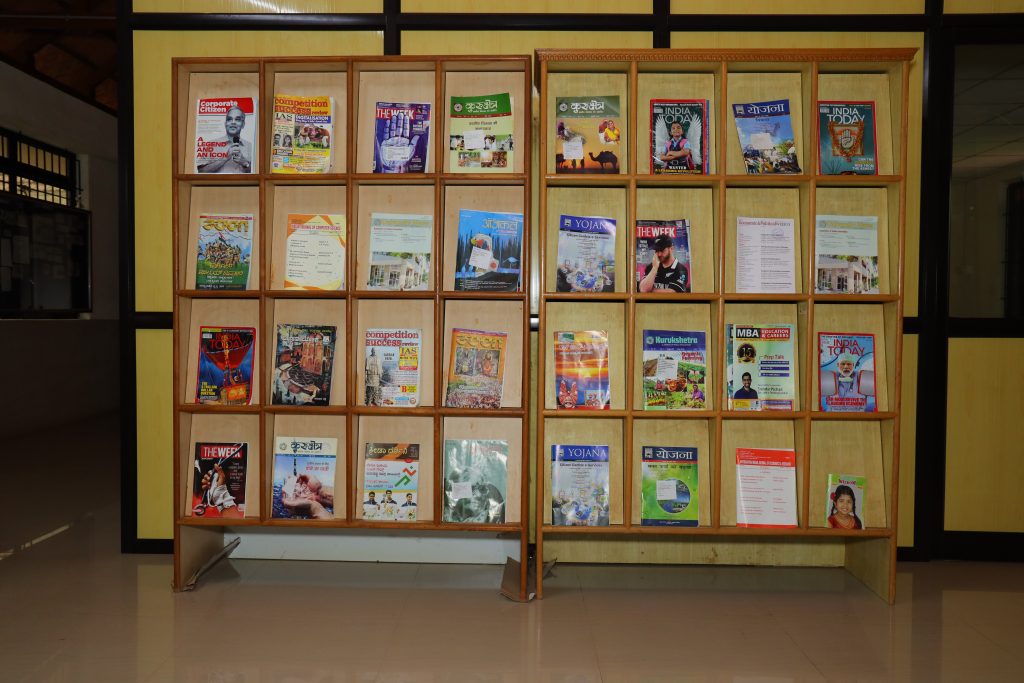 Introduction:
Library is the Heart of an Institute. The Teaching and Learning System are supported by the library through reading materials. Hence with a good intention it was started in the year 2010. Our library is well equipped with reference books, Text books and subscribes to various Journals and e- resources related to Commerce and Management and other subjects. More than 6000+ e journals 1,99,500+ e books can be accessed under The Project entitled "National Library and Information Services Infrastructure for Scholarly Content (N-LIST)" of INFLIBNET Centre, Ahmedabad. Library building is situated in the main building of the Institute. The total area of the library is 965.0 Sq.fts.
Vision
To provide a student centred learning environment that facilitates collection of information and to cater the needs of users and maintain collections in support of the academic pursuits of the college.
Mission
Library Serves as a resource centre and aims to develop a comprehensive collection of books and journals useful and provides an efficient dissemination of knowledge.
Objectives
To acquire, organize and update the library collection to support teaching – learning process
To encourage students to read beyond the requirements of the curriculum
To provide instruction and assistance in the effective use of learning resources/services
Cultivate reading habits among students and teaching community
Provide accessibility to information in a well-organized and coherent manner
Provide facilities and service for teaching community and students to discover needed information and use them according to their needs
Library Committee
Library committee is formed in the beginning of every academic year by the Principal in consultation with the staff members.
In addition to library collection and other decisions are taken by the library committee once in an academic year.
Members of Library Committee 2022-2023
| | |
| --- | --- |
| Prof. K Umesh Shetty | Chairman |
| Mr. Chethan Shetty | Vice-Chairman |
| Mr. Mahesh Naik | Co-ordinator |
| Mrs. Veena Bhat | Member |
| Mrs. Nanda Rai | Member |
| Mr. Mahesh Kumar | Member |
| Sampath Kumar Shetty, III B.Com. (C) | Member |
| Prathima, III B.Sc | Member |
Working Hours
Monday to Friday: 09:00AM to 05:00 PM
Saturday: 09:00AM to 01:00 PM